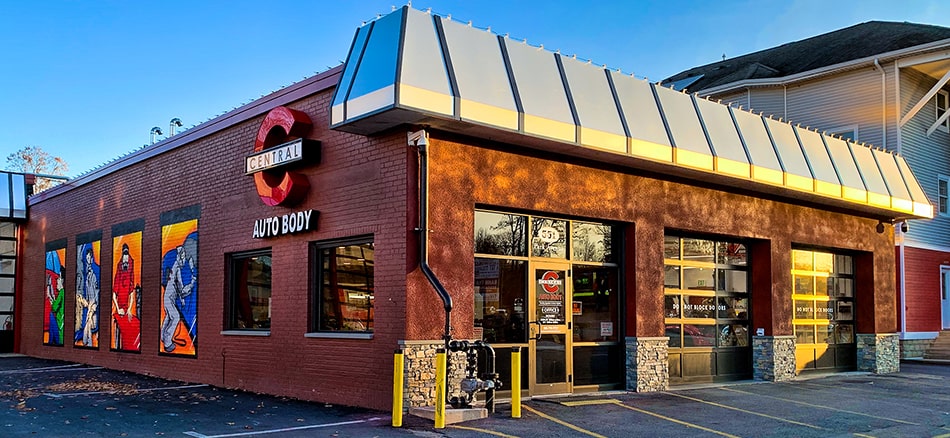 Your #1 Full-Service Auto Body Shop
Central Auto Body is your top auto body shop for expert collision repair and auto servicing in Worcester, MA. Owner Mike Sweeney and his expert staff are driven by quality work and customer satisfaction. With our substantial staff, state-of-the-art equipment, and years of experience, we can service cars more quickly and efficiently than our competitors, all complete with the quality assurance and attention to detail found with smaller auto body shops. 
Auto Body
If you've been in a car accident, we want to help any way that we can. Our auto body shop offers exceptional collision repair services to get your vehicle back into dependable condition.
Auto Repair
At Central Auto Body in Worcester, we work hard to maintain or extend the longevity of your vehicle. From extensive repairs to simple oil and filter changes, we've got you covered.
TESTIMONIALS
"The shop owner, Mike Sweeney, and manager, Joel Cormier, as well as their entire staff, provide expert professional service in a very timely manner. Their Park Ave. Worcester facility is state of the art. I was very satisfied with my entire experience at Central Auto Works as was my son, who also recently had them perform body work on his car. Both of us highly recommend this business!"
"The owner, Michael Sweeney, knows his stuff and navigates through the entire process seamlessly, instantly putting you at ease. His staff is helpful and pleasant but the best thing about this auto body shop is that the work is flawless. I would highly recommend Central Auto Works if you've been in an accident and need top-notch repair work."
"I was referred to Central Auto Works by one of their satisfied customers. I have to say, I was treated excellent by Mike and his team. I was extremely satisfied with the personalized service I received. My vehicle looked GREAT when I picked it up. If your looking for an auto body shop that does excellent work and service definitely give Mike a call."
"Just had my wife's car fixed while we were away for a few days. Got back, car was ready, looked great, and they even detailed it. Everything was better than expected with a reasonable price. Great experience."
"Fantastic customer service and the quality of their work matches that of the factory. I would not take my car anywhere else!"
"Quality superior workmanship, and expert painting and attention to detail. Family owned with an excellent staff. Mike, Steve, Joel, and Jessica are the best."
"Shout out to Joel and Steve. They were very professional and thorough. My car looks,great and I couldn't be happier. I highly recommend them."
"These guys are professionals at what they do. They went above and beyond for me. They are easy to deal with specially for their industry. Very friendly environment i can tell they care for their customers. Excellent work thank you!"